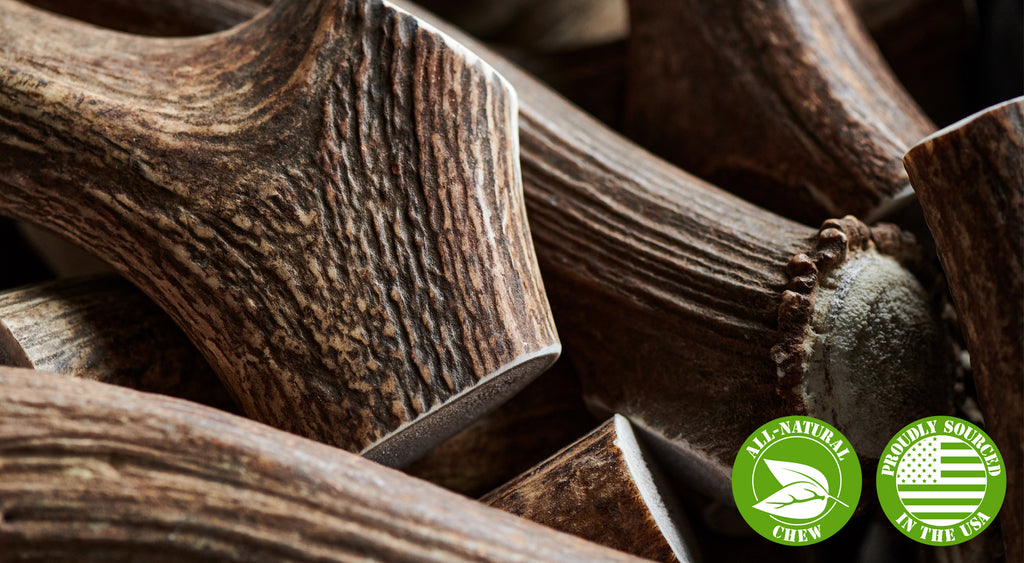 My family and I started this company into 2015 because we're dog lovers. Our dogs are not only part of our home-life, they're a big part of our work life.
What we're doing is about keeping dogs healthy and keeping dogs happy. Deer, Elk and Moose shed and regrow their antlers as part of a regular hormonal process every year. The fact that this process is natural is really important to us mainly because we wanted to create a dog chew that wouldn't negatively impact our environment and at the same time provide an abundance of natural benefits for dogs.
We collect only the best quality antler sheds. We select Grade A antler because it's the freshest. It has spent the least amount of time out in the elements. Anything less than grade A might splinter and crack. Believe me, in choosing antler products, dogs can tell the difference.
Every day were working together — my husband, my son, our crew — to produce the absolute best products for our dogs and yours.
We're committed to the environment that it comes from. We're committed to preserving and protecting it, and making a healthy quality dog chew. That's why we started our company, that's why we're here. And we believe no one else can do it better.